Saving You From Dangerous Waters
WE APPROACH
COMMERCIAL PLUMBING
DIFFERENTLY
Lighthouse Plumbing was developed after mastering almost 40 years of extreme plumbing situations. The owner of Lighthouse is an expert commercial plumber. He is now at a time in life where he wants to instill that passion for commercial plumbing into the next generation of plumbers. We have developed an America First plumbing company that really focuses on a quality product with a high caliber crew.
We want our crew to be free to make the right choices for their families. We don't want people to be ensnared by working a job solely for the benefits. Our crews are challenged to learn and grow in areas of commercial plumbing that may be foreign to them. We always get the job done and done right! We want all of our constitutional carry crew to have freedom and respect to go home at night and know they did a job well done!
CULTURE
We have worked hard to build a great culture in our company. We have a BIG IDEA that says that if you take care of the people first, the money will follow. So far, it has worked.
WORK FOR US
Lighthouse Plumbing is seeking the motivated warrior. Whether you are looking to switch trades or you're new to the industry, finding the right people is what matters most to us.
GALLERY
Check Out Our Gallery: impressive commercial, ground-up and tenant improvements. We hope you enjoy our gallery from undergrounds to trim. See the start to finish here.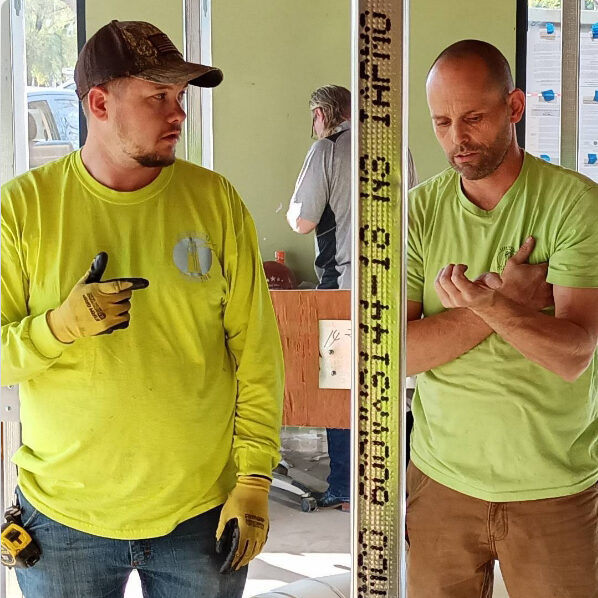 We Want You To Have

FREEDOM and RESPECT!
On-call shifts don't exist in this company.
We don't expect plumbers to be salespeople – NO SALES!
There are no nights expected, but occasionally may be asked to help if a job requires it.
We typically pay more than the Arizona averages because we have a higher caliber crew.
We have a couple of government contracts that require our employees to have an FBI background check and have a very strict No Smoking and Drug Policy. You must be able to adhere to this.
Due to new developments and increased morbidity rate, we prefer to hire people without the Covid Vaccine (Sars-CoV-2).
Click links to see why:
News Video Clip